Weitere Fotografie-Kategorien: Fotoblogs
Fotografie-WEB-Verzeichnis: Fotografie Fotoblogs Kanada Québec
Philippe Roy - Photojournaliste
Philippe Roy is a French Canadian photographer and photojournalist from Montreal currently based in Shanghai China specializing in photojournalism portraits fashion black and white and event photography.
-
http://www.photojournaliste.ca/
BLIND PHOTOGRAPHY, Blind Photography
Daily photography by Oliver Chank around Sherbrooke, Qc, Canada
-
http://www.blindphotography.ca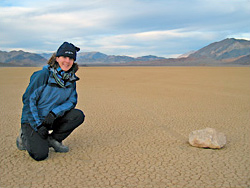 my name is anne and i'm a french-speaking québécoise in exile. i currently reside in seattle where i design software. i love the outdoors and spend many a week-end exploring the nearby cascade and olympic ranges. when time permits, i like to travel to more exotic venues. many of the images on this photoblog have been taken over the course of these local and more far flung escapades. when not away from home, i try to post new images on a regular basis.
-
http://www.wideangle.ca/